.
Consuting/Training/Studio Design
Joe Albano opertaes a consulting business for musicians and home recordists, offering a variety of services at reasonable rates, covering everything from studio design and setup to training in all recording techniques.
Services offered include:
• Studio set-up and design: Acoustic and ergonomic considerations, selection of equipment, interfacing of audio gear, etc
• DAW/MIDI workstation setup: Complete design of Mac-based audio and MIDI workstations including setup of software (Logic, Performer, ProTools, etc), selection and setup of computer-based audio and MIDI interfacing and other peripherals
• System/Operational support: Mac OS configuration (including optimization for audio applications), general OS troubleshooting, support for operational issues regarding music software use and integration
• Training: Training in all aspects of recording including audio and MIDI workstation operation, general computer (Mac) literacy, and all music engineering and recording techniques including mic'ing, processing (EQ, compression, etc), mixing, and mastering, utilizing both hardware and software
• Engineering: Joe is also available as a freelance engineer/mixer/producer/instrumentalist.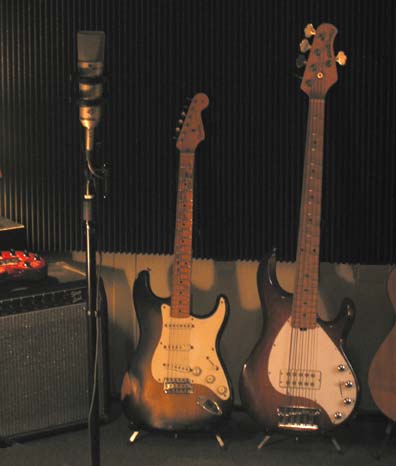 For more information, contact Joe Albano at joea@rooftopproductions.com